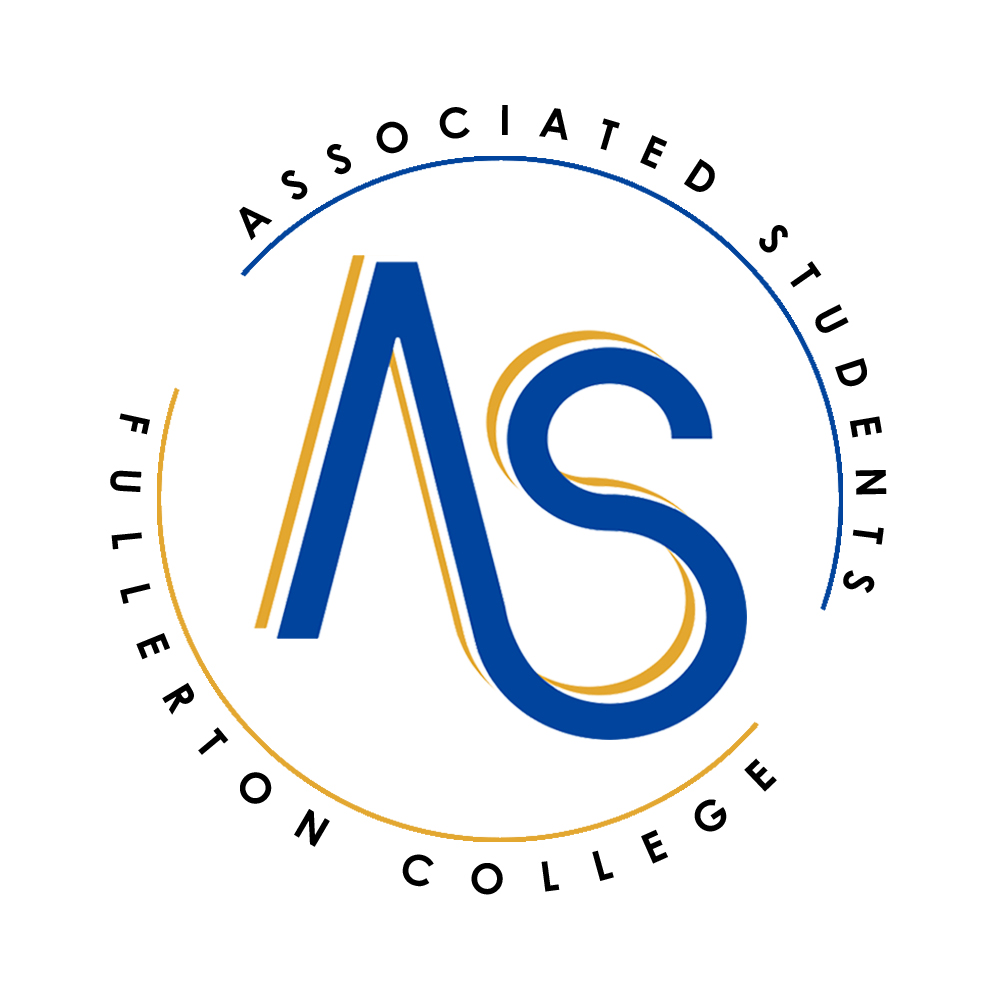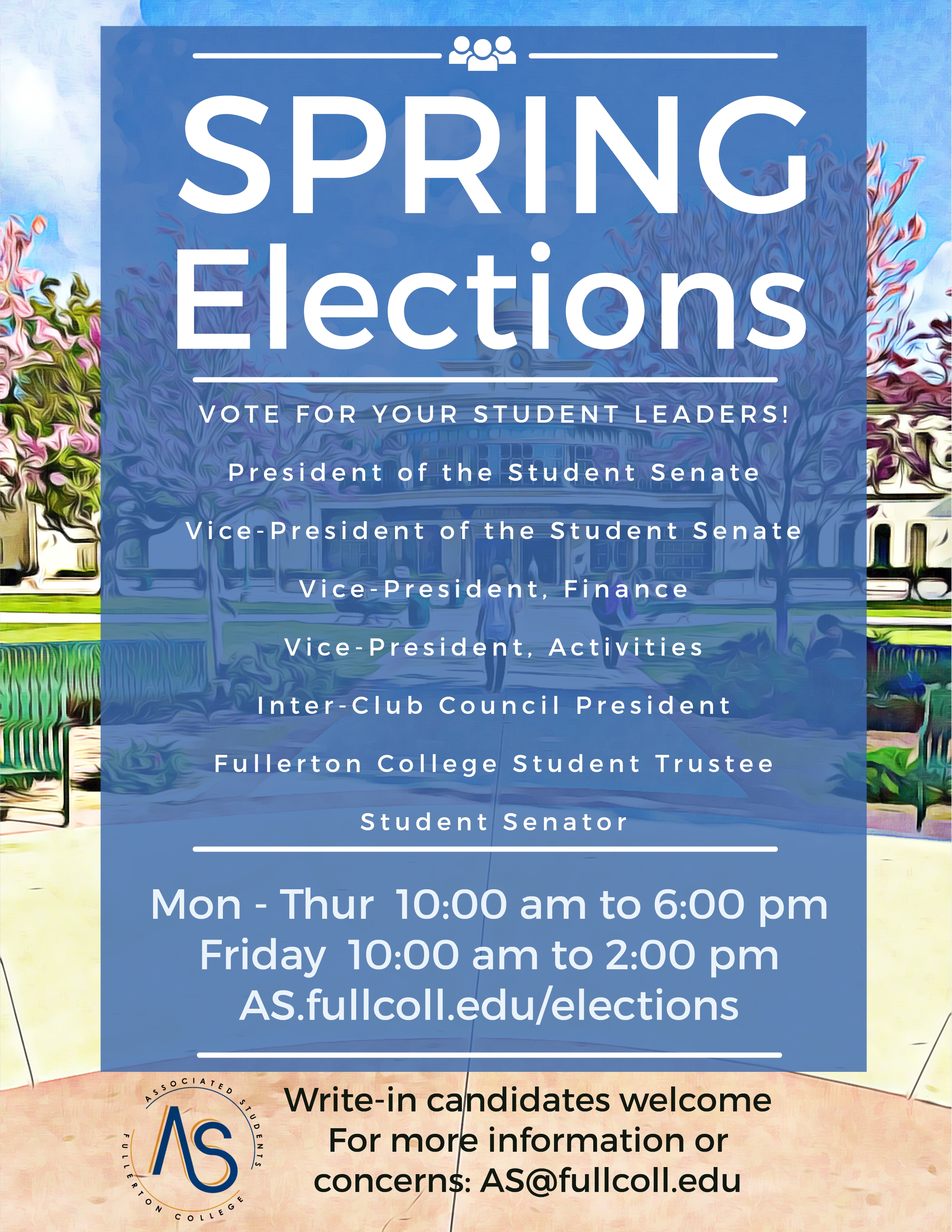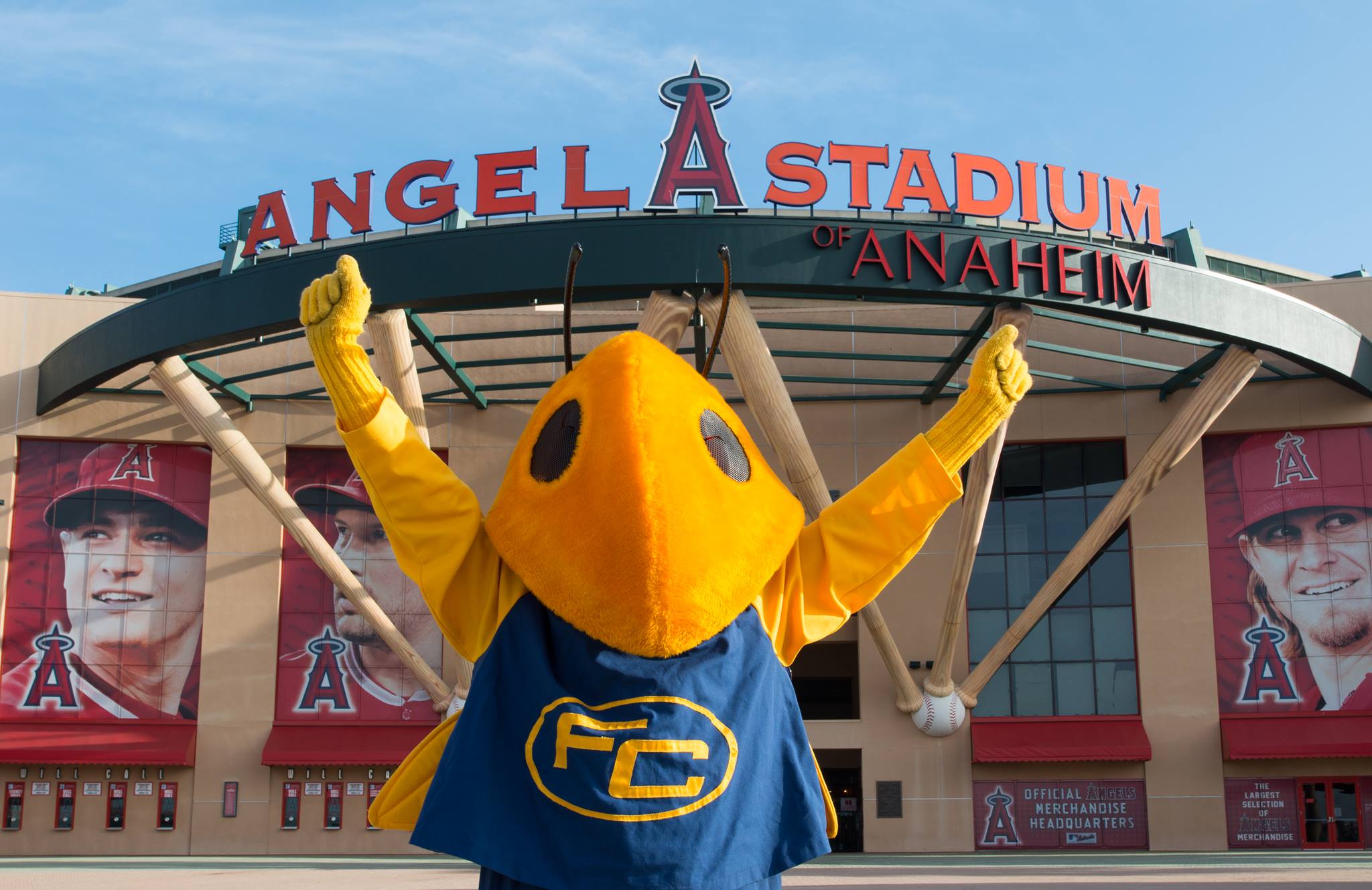 Fullerton College Night
@ Angel's Stadium
April 8, 2017 | $25 per ticket
(includes a limited edtiion FC & Buzzy baseball cap)
Buy tickets at Student Activities (223)
Deadline to purchase tickets: Thursday, March 30, 2017!
All proceeds will support the FC Food Bank & Students of Distinction Scholarship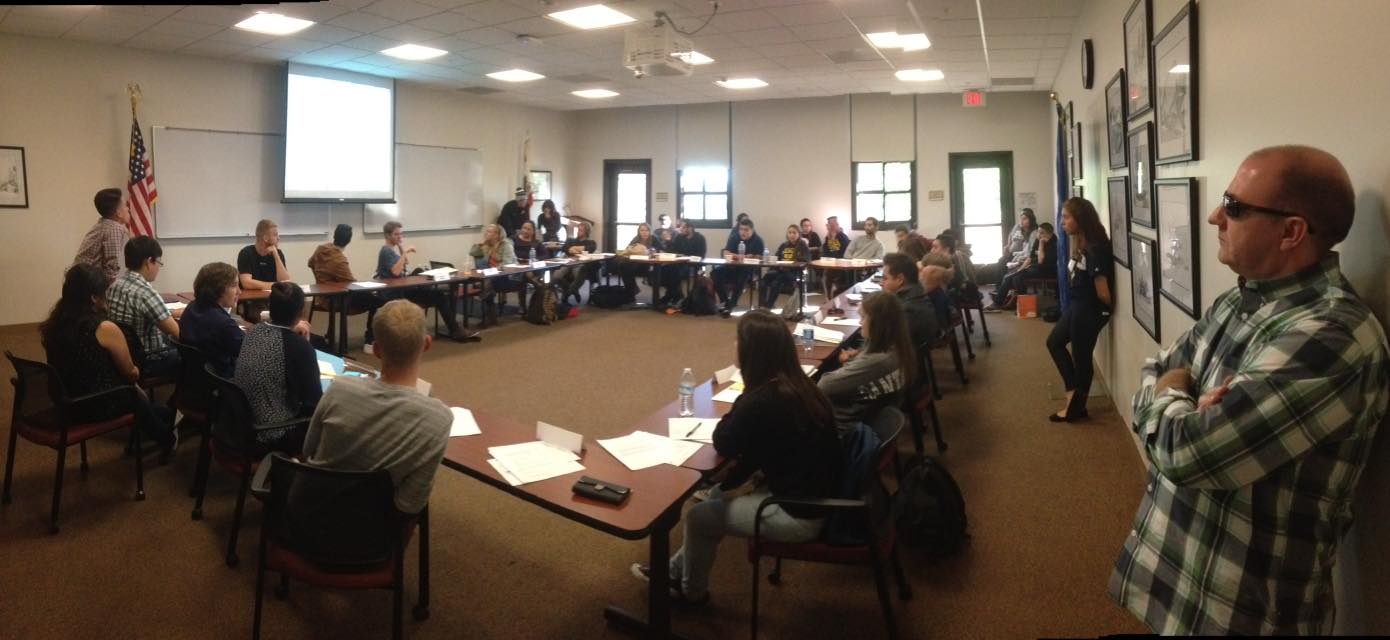 Student Government
The Associated Students (A.S.) represents all Fullerton College students in our shared governance model. This means that students have a voice on every level, ranging from campus committees to District workgroups where issues are discussed and policies created. A.S. is also responsible for campus events and partner with different departments and organizations to enhance student life.
General Elections
Are you interested in becoming a student leader? There are six (6) Execs positions and thirty (30) Student Senator seats. Apply today for the upcoming elections from March 27 – 31, 2017. Candidates must meet all minimum eligibility and may only campaign after a 10-15 minute orientation.
A.S. Benefits
Make the most out of your A.S. Benefits! Students with the A.S. Benefits sticker on their ID Cards get discounts in the Dining Hall, FC Book Store, and other restaurants in Downtown Fullerton. Students who purchased A.S. Benefits also receive discounted tickets for all AMC / Regal movie theaters, Pirate's Dinner Adventure, Knott's Berry Farm, Sea World, Universal Studios, and much more! Purchase tickets at the Student Activities Office (Room 223)