Vote in the Spring Elections 04/08/2019 - 04/11/2019
---
Voting will take place from 10:00 AM – 6:00 PM in the Quad!
OCTA Bus Fee Referendum:  
There is currently a proposal to assess a mandatory fee to each currently-enrolled Fullerton College student of up to $5.75 per semester. This fee would be used to provide unlimited travel to each currently-enrolled Fullerton College student on all Orange County Transportation Authority (OCTA) network buses at no additional cost. The cost for the first year will be covered by a grant – no fee will be assessed. The two years following would be fixed cost, and in subsequent years the fee would be adjusted based on ridership (more riders, higher fee).
Benefits: All students would have access to all OCTA bus networks within Orange County as well as the Intercounty Express Route to Los Angeles. This would primarily benefit low-income students and students with unreliable transportation, though all currently-enrolled Fullerton College students would have access to the service. If adoption of the policy led to increased bus use, it would also improve parking conditions on campus and benefit the environment by reducing fossil fuel emissions. There is also the added benefit of reduced congestion due to increased use of public transport.
Concerns: All students would be assessed this new fee, regardless of whether or not they use the service. This includes students who commute from outside OCTA's service area and online-only students. Per Ed. Code 76361, there is no requirement for the District to provide exemptions to the fee.
 ___________________________________________________________________________________________________________________________________________________________________________
A YES vote means you are in favor of assessing a mandatory transportation fee of $5.75 for each full-time and $5.00 for each part-time currently-enrolled Fullerton College student each semester (up to $11.50/year) in order to provide universal access to OCTA bus services. The program would start Fall 2019, but the fee would not take effect until Fall 2020.
A NO vote means you are NOT in favor of assessing a mandatory transportation fee of $5.75 for each full-time and $5.00 for each part-time currently-enrolled Fullerton College student each semester (up to $11.50/year). This vote is in favor of the status quo; therefore, nothing will be changed. 
$2 Student Representation Fee
Summary of $2 SRF Ballot
 Should Fullerton College adopt an optional $2 Student Representation Fee as authorized by Section 76060.5 of the Education Code?
 The $2 advocacy fee shall be spent as follows:
$1 FOR LOCAL ADVOCACY: $1 of this fee can be expended to provide support for governmental affairs representatives of LOCAL student body organizations who may be stating their positions and viewpoints before city, county, and district governments, and before offices and agencies of state government.
 $1 FOR STATEWIDE ADVOCACY: $1 of this fee shall be expended to establish and support the operations of a STATEWIDE community college student organization, recognized by the Board of Governors of the California Community Colleges, with effective student representation and participation in state-level community college shared governance and with governmental affairs representatives to advocate before the Legislature and other state and local governmental entities.
 OPT OUT OPTION: This student representation fee is optional for each student. As provided by California Education Code 76060.5, "a student may, for religious, political, financial, or moral reasons, refuse to pay the student representation fee established under this section. The refusal shall be submitted in writing to the community college officials at the time the student pays other fees collected by the community college officials."
For more information on this item, please click here. 
Please Note: Candidates are not required to provide a Candidate's Statement or Photo
Candidates for President of Student Senate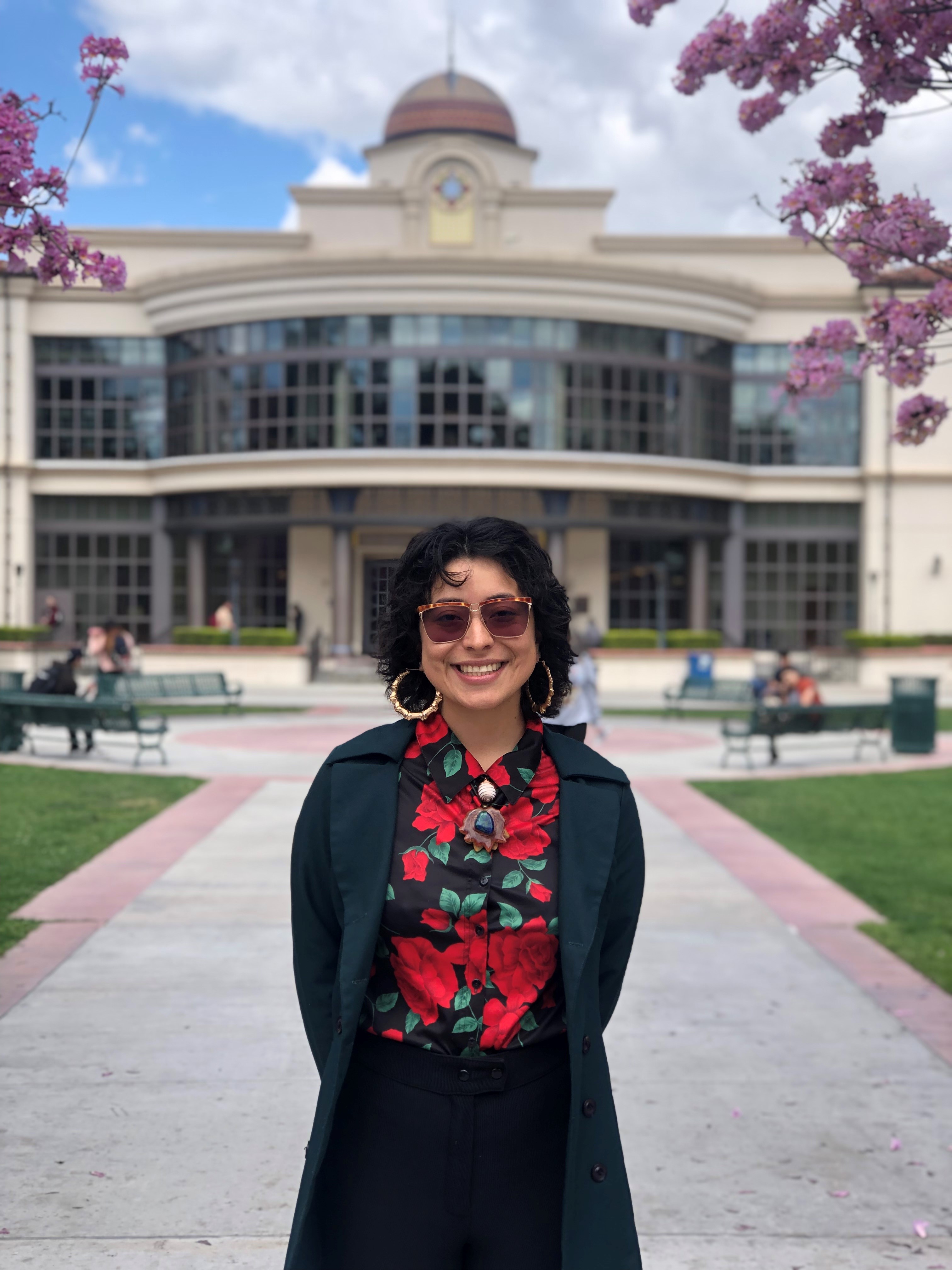 #26 Selena Cruz
Hey ya'll My name is Selena Elisa Cruz, my pronouns are She/Her/Hers/They/Them/Theirs and I am running for President of Student Senate, I am very excited to have this opportunity. I have been attending Fullerton college for 4 semesters now and I will say it has been a beautiful college experience, I have seen growth within myself and the peers around me. I am running for this position, to make a positive shift within the environment on campus. I want to get to know you and your needs, so I may learn how to be able to meet them as President. I am here to listen, and help your experience at Fullerton College be more enjoyable. One of my main goals is to prioritize the majority of student voices so that they may be heard in order to make real changes and have solutions to our concerns as students. We are in this together.
#27 Sama Nafea
Hello hornets! My name is Sama Nafea. I'm running for President of Associated students. I was raised partially in UAE, Dubai. My family applied for the U.S. lottery visa and we were the only ones chosen out of millions. Relocating to California was difficult but I have the asphyxiation of the American dream. It was my fate to grow up in the US, as I developed a passion for our government, inspiring me to have a career in law I wouldn't have had the privilege of in my home country. I want to spend my life contributing to reform in the judicial system. Incarceration rates are staggering and innocent American citizens are put behind bars everyday. As a first generation immigrant I know how to positively contribute to our community, allow me serve you as your Fullerton College president to create change for students. 
Candidates for Vice President of Finance