Candidate's for Student Senate
Please Use the Link to Vote: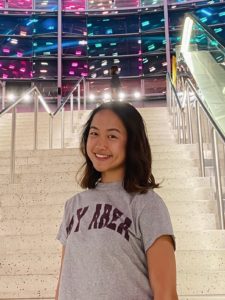 Courtney Leong
Hello! My name is Courtney Leong and I want you to vote for me as your next Student Senator! I am one of the most dependable, hardworking, and responsible people you will ever meet. As your Student Senator, I pledge to make your college experience an even better one. Given the current Coronavirus situation, I plan to make the best of the circumstances. I will accomplish this by promoting either social distancing or virtual events and gatherings, so we as a student body can still come together and enjoy the most of the college experience we are unable to normally have. In addition, I will use my voice to serve my fellow peers and students. I will make sure that all students' concerns and issues are voiced and resolved. My ultimate goal is to make this school year a great one regardless of the turn of events that this year has ended up to be. I am extremely devoted to everything I do, and I hope you vote Courtney Leong to become one of your next Student Senators here at Fullerton College! Thank you.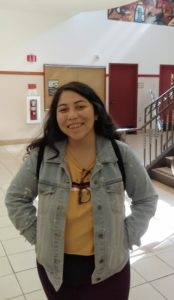 Emandra Garavito
Hello, my name is Emandra Garavito and I'll be running for one of the Student Senator positions! Many people know me for being hard working, diligent, and very outspoken, which is why I think I would be a great Student Senator. Fullerton College is so vast and diverse however I think it would be beneficial for every to be more involved, and I think I can help with that. As for myself, I'm a Communications Major and this is my 3rd semester here at Fullerton College. Despite the semester being remote, I think now is a great time to be involved on campus more than ever and it would be great if I'm able to represent you. Thank you, be safe, and please vote for me! :)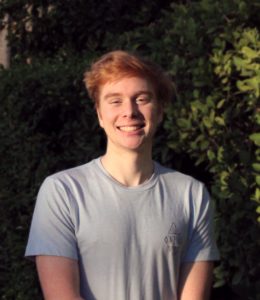 Cristian Hohbein
Dear Hornets,
I am smiling at you because I want to be your senator. I, Cristian Hohbein, want
to be your Fullerton College student senator. Now this smile is not just any ordinary smile, this
smile is one of trust. You can trust this smile to keep you in mind. This smile promises to
consider you, care about you, and protect you. This smile isn't a smile that forgets. This smile
remembers how hard it is to be a student, even when it's online. This smile knows the stress of
having to transfer, and not knowing what they are doing. This smile doesn't know what he's
doing. This smile will help you. This smile will keep you safe. Remember this smile and please
vote for it.
Lucas Aguirre
Hello Hornets! My name is Lucas Aguirre and I'm running for the position of student senator. I'm in my second year here at Fullerton College and I can honestly say I've never been prouder to attend a school than I am now. I had no interest in pursuing higher education before coming here and giving it a shot. Now I can't imagine my life without being on our lovely campus.  I love attending our school and making connections with my fellow students, and I believe the connections and friendships I've made will help me with being an excellent representative of our student body. As student senator, I would do everything in my ability to make Fullerton College the most enjoyable atmosphere it could possibly be. If elected, I would like to push for policies that ensure all students can be comfortable and feel right at home on campus. I want to give my support to students whose mental health might be getting challenged, and help them get the resources they require. I'd like to extend a helping hand to students who haven't quite learned excellent study habits, and offer leadership to help them succeed. I hope to be considered for student senator, and I hope to be able to reach out and start helping as soon as I'm able to!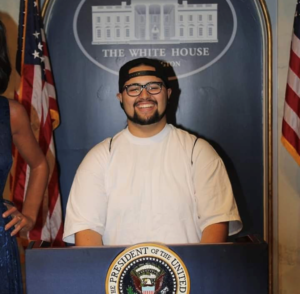 Omar Garcia
Hello my name is Omar Garcia; I am 23-years-old and I am a graduating second year student. I started my jouney for obtaining a higher education as a Hornet and I am proud to say, that like many of my peers, I fell in love with education here at Fullerton College. I am a first-generation Mexican American student who understands what it means to be a part of the marginalized community. As your representee I will strive to ensure that Fullerton College continues to break the barriers for all students and faculty, because we are all equal here. I learned from a very young age that integrity means doing the right thing when no one is watching, and I will spend my time as your elected official proving to you my integrity and making outstanding advances to hear all of our students needs and concerns. I hope that you can find the trust in me, knowing that I will work hard to ensure the best possibilities are around for all of those that need them. Please be safe, and take care of your families, hoping for the best, Omar Garcia.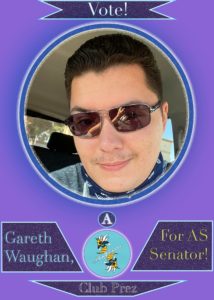 Gareth Waughan
It is an honor to be running for a seat in the Student Senate here at Fullerton College. For the 3 years I have studied here at Fullerton, in thanks to the wonderful student body and staff here, I have been radically transformed as an individual. I have grown from a freshman unsure what to do with his computer science career, to a college sophomore intent on a focus in Geography in conjunction with Computer Science. In the interim, I have learned a thing or two about mindfulness and its beneficial applications for the college environment. Thus, it is my intent as Student Senator to advocate for programs that will enhance the mindful experience on our campus, such as an initiative to bring about a community garden, to embrace the one message that mindfulness has to offer: To become aware of our collective present moment, accept our feelings and thoughts towards it, and to move forward in innovation as a community.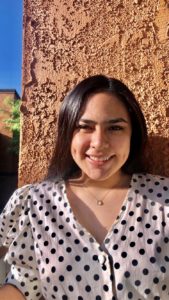 Karla Lopez
Hello Hornets, my name is Karla Lopez! I am running to be your Student Senator for this  Fall 2020 A.S. Election. I am a political science major looking to focus on public policy in the future for those who do not know me. I love to volunteer and support my local community whenever I have the opportunity to do so. To properly represent the Fullerton College student population, I strive to focus on the following listed below. 
Transparency- Having transparency at Fullerton College is most important because incoming and current students do not know what is being approved without them. Students have the right to know about the happenings on their campus. 
Availability- After experiencing being in the dark at the beginning of the Pandemic, students must have all the needs necessary to get by no matter what circumstances. Having accessibility to resources produces such a significant difference, allowing students to come forward to customize an ideal college environment of their own. 
Leadership- Hand in hand with transparency and availability, I hope to inspire many to become leaders and work together to further unite those at Fullerton College.
Kindness- Most notably, heart will be a critical factor in creating change at Fullerton College to invite all to participate in our college activities. 
With students' voices put first, a tidal wave of change will come forth with positivity and helpful resources. No matter who you are, your voice will be heard. I look forward to connecting with you all!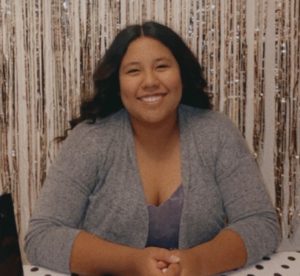 Alexandra Farias
Hi everyone! My name is Alexandra Farias and I would like to be one of your student senators. I think I'm a good fit for the position because I'm a hard worker, I'm organized, I'm responsible, and a good communicator. I am prepared to take on the responsibilities of being a student senator and represent the student body of Fullerton College to the best of my abilities. A little bit about myself is that I'm a sociology major and this is my second year at Fullerton College. My career goal is to become either a high school or college counselor in order to help other students like me who are first generation college students and need that extra help or support to be successful. I look forward to being part of Associated Students and hope you will choose me to be one of your student senators. Thank you!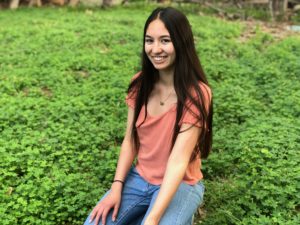 Eileen Stephens
Hi, I'm Eileen Stephens! Everyone knows about the hectic year 2020 has been. School should not be another disaster on that list. As your student senator, I will do everything in my power to make your experience with Fullerton College more enjoyable!